Let Durham-Ellis Pecan Company enhance your corporate image and expand company name identification. We will customize your gift tin with your company name and logo. Create a memorable gift for your clients, customers and co-workers. Contact us at paul.rich@durhams.com to start your design now.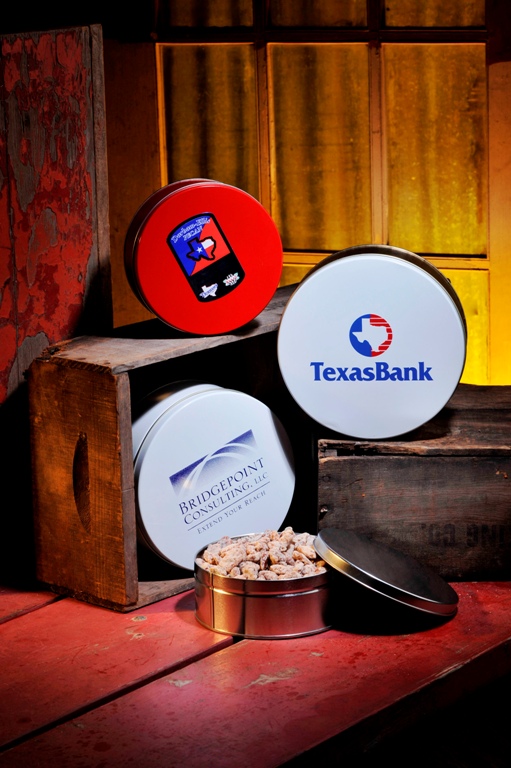 Durham-Ellis Pecan Company offers delicious gift selections for all ages and budgets. Since 1928, we have shelled, packed and shipped pecans, peanuts and a variety of specialty items. Our trained staff will handle all the details of fulfilling your gift list. We will pack your order, insert your business or holiday cards and ship your gift to any destination in the continental United States.
This holiday season, consider an all-natural gift of fresh shelled Texas pecans and peanuts. For the "snackers," send our gourmet variety packs or choose from our specialty mixes and pecan topping. We stand behind our products with a 100% guarantee. If you or your gift recipient are not completely satisfied, we will replace the product immediately or refund your money.
To receive a free brochure with detailed information about our products, please contact us:
Phone: 1-800-732-2629 or Fax: 1-325-356-3974
Brochure Request: wanda.mireles@durhampecan.com