Dear Valued Fundraising Customers,

For many years now Durham-Ellis Pecan Company has proudly offered organizations the opportunity to profit from our top quality nuts and fruits for group sales. In addition to offering 100% guarantee on all our products, we also offer competitive prices and financial incentives for high volume sales to fundraiser organizations.

Each year the fundraising side of our business has continued to grow and we sincerely thank you for that. If your organization is not presently a participating fundraising group, we cordially invite your association to become part of our fundraising family. Our program is unique in that it can be utilized throughout the year and is not limited just to the fall harvest season. With over eighty years in the "nut" business, we are fully prepared to provide you with our expertise.

Our customer service representative staff is readily available to take your calls at 1-800-732-2629. You may also contact us via email at fundraising@durhams.com to further assist you with any questions or concerns you may have.

Once again we thank you for your past, current and future patronage. We look forward to serving each of your fundraising needs now and in the future. We strongly encourage you to plan your next fundraising campaign with Durham-Ellis Pecan.

Sincerely,

Durham's Sales Staff

#TeamDurham #GoNuts
"All products are 100% customer satisfaction guaranteed. Let our fundraising experts help your group down the road to success."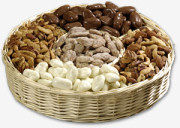 Phone: 1-800-732-2629 or
Fax: 1-325-356-3974

*Shipping rates published on this website are for gift orders and do not apply to fundraising orders. Fundraising customers have their own shipping rates. *Fundraising requires a minimum of one case of the same item, & splitting cases is not allowed.